Sponsored Night-time Snowdon Hike For SANDS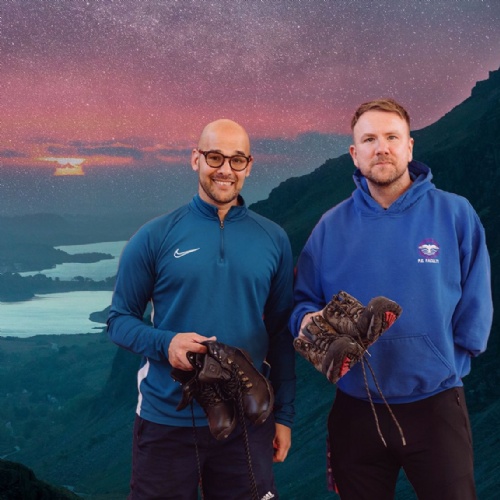 Two great members of staff will be doing a sponsored Night Hike up Snowdon to raise awareness and funds for SANDS.
Mr Holder and Mr Teasdale have signed up to complete a charity Snowden Night Climb, on 21st May, for SANDS (the leading stillbirth and neonatal death charity in the UK).
From Mr Holder:
"Speaking from personal experience, anyone who has suffered any level of baby loss will understand the devastating traumas that come with such tragedy and so it's an honour for us to be completing this challenge, for an important cause. Anyone who has ascended Snowden will know how tough this is in the day, but it's going to be an even harder challenge in the pitch black of night. This organised event sees a midnight start time; hiking through the night, with an aim to summit at sunrise, before another couple of hours descent. The purpose of this is to raise vital funds for the essential work undertaken by SANDS in supporting those affected by baby loss, as well as in their research to help prevent baby loss".
Any contribution and support, no matter how small, will go a long way and will be very much appreciated.
You can donate via this link:
Every penny raised goes to SANDS via this event. You can find information about the work SANDS do at: https://www.sands.org.uk/
Both Mr Holder and Mr Teasdale will be completing several other difficult mountain hikes over the next several weeks in preparation for the main event...GOOD LUKCK!