Year 8 STEM Collaborative Challenge- Structures and Robotics (Friday 1st July @Mosslands School)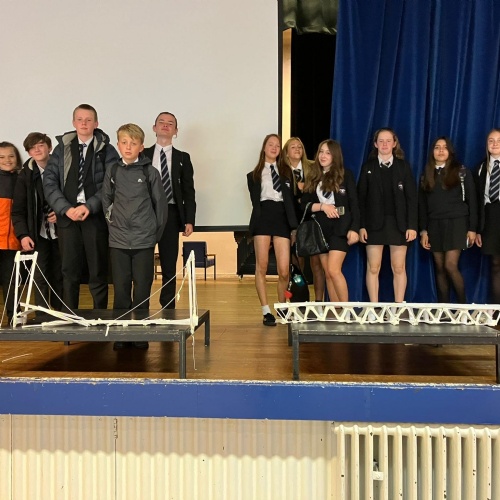 Two year 8 teams competed against several local high schools from Wirral in a STEM-based challenge. It was a task to plan and construct a model bridge that would connect West Kirby and Talacre, and then to programme a robot to traverse the bridge for the purpose of virtual testing. Both teams had to calculate costs, provide planning requests, take into account how their designs would affect the environment, and finally submit prototypes for testing.
Both players performed very well, and there were several standout performances. In the end, the boys' team created one of the few examples of a suspension bridge design, while the girls' team finished second behind the overall winners. It was truly amazing to be a part of this event, and hopefully there will be plenty more in the near future.