Hilbre Illustration Competition Winner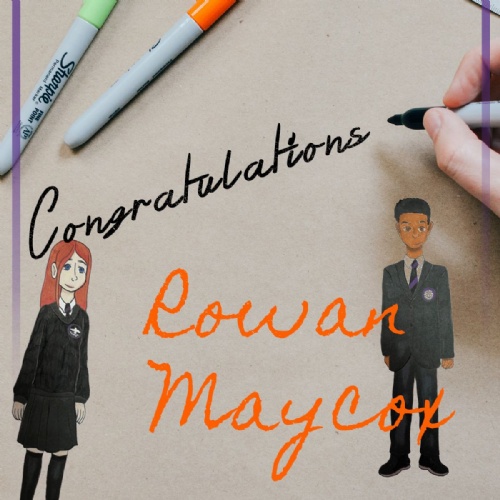 This year we held an illustration competition for our students with the chance to be published in our newsletter and other media. The winner would also receive £25 amazon vouchers!
The brief was to draw:
- A boy and girl student in full Hilbre uniform
- A teacher
- A Hilbre bag with equipment
- A lesson image
- The front of the school
We had a lot of entries and they were all so good, we were really impressed with the quality but it made choosing a winner even harder!
After much deliberation our winner was clear. Her illustrations were fantastic, clear, coloured in to perfection.
Please join us in congratulating Rowan Maycox in Year 8 for winning the competition! Keep an eye out for her work as it'll be published soon.
#hilbre #wirralillustration #youngartists