A Level Results Day 2022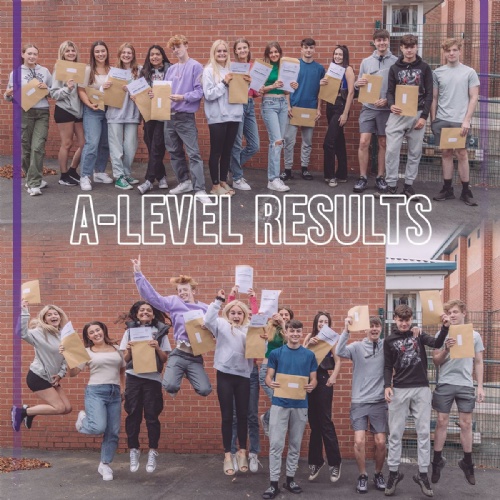 Congratulations to all of our year 13 students who received exam results today!!
An amazing set of grades with students taking university places and apprenticeship opportunities across the UK. We wish you all the luck in the world, and we couldn't be more proud!
HILBRE HIGH SCHOOL 'A' LEVEL RESULTS 2022
Hilbre High School students are thrilled to be receiving their A-Level and Vocational examination results.
This year, the school has achieved its best ever post-16 results. Headteacher, Mr Mark Bellamy says, "I am delighted with the achievements of our Sixth Form students; they have achieved terrific results. It is a reflection of the academic rigour and dedicated hard-work we see from our students, every day, at Hilbre High. I am particularly pleased to see almost every one of our students now able to go on to their chosen destinations, knowing with confidence that they have achieved their best at Hilbre High! Students, teachers and indeed, all staff at Hilbre High School work ceaselessly to ensure examination results reflect the endless effort and dedication we have in our school. I wish all Hilbre students the very best and thank them for their excellent contribution to our school community."
Hilbre High's Sixth Form is always a popular choice for students with a broad range of subjects on offer spanning academic, vocational and technical courses, in a curriculum clearly targeted to suit the wide scope of student interest.
This year, the school's ten best performing students, achieving excellent passes in at least three subjects are, Thomas Bush, Alan Jackson, Annie Kearns, Joshua Kelly, Will King, Jennifer Landsborough, Barnaby Matthews, Jack Newman, James Phillips and Jack Walsh.
Any queries regarding this release may be directed to Mrs D Fegan, PA to Headteacher, Hilbre High School Humanities College – 0151 625 5996 schooloffice@hilbre.wirral.sch.uk