Margaret Greenwood, our MP, recently met with some Year 9 students. Here they report to us about the event.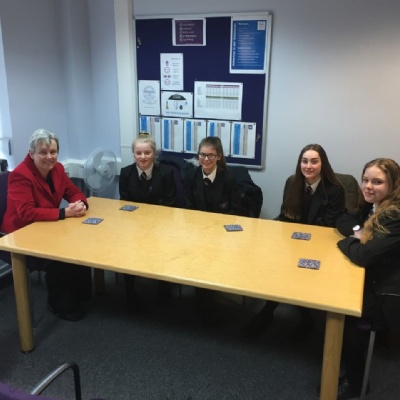 We are a group of Year 9 students, who have been assigned with the task of creating a campaign of our choice during our Citizenship lessons. Our choice of campaign is 'compulsory DNA testing'; many people are strongly opinionated on this particular topic.
To help with our campaign, we decided to email Margaret Greenwood our local MP, to see her outlook on our choice. Margaret soon replied suggesting that we meet on Friday 3rd March; we asked Margaret Greenwood a series of questions relating to our campaign. One of them included 'What was your opinion on compulsory DNA testing'? to which she responded 'I am undecided; I believe you have to find out all the possible information, before coming to a suitable conclusion.' Margaret helped us with our research providing us with very useful advantages and disadvantages about compulsory DNA testing and we thank her for her time spent with us at Hilbre High.