Hilbre girls Julia Carlile and her sister Alice receive 'Golden Buzzer' on BGT!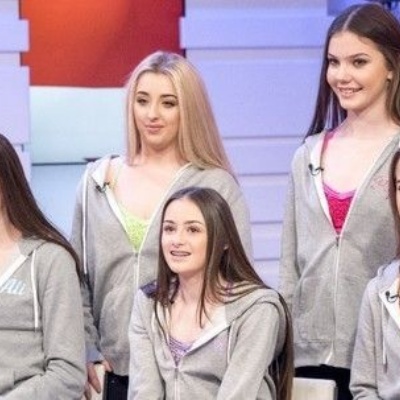 Congratulations to the girls' dance group Just Us: Mersey Girls - recipients of Alesha Dixon's golden buzzer on Britain's Got Talent.
Julia Carlile, currently in Year 10 at Hilbre High School and her sister, ex student Alice Carlile, form 2 parts of the 5 piece girl group who performed on the show on Saturday. The girls met at Hoylake school of Dance, with Julia and Alice both studying Dance at Hilbre. Alice achieved an A at GCSE Dance last year, going on to study performing arts at Phil Winston's in Blackpool, whilst Julia is well on the way to at least match her older sister's grade.
We are incredibly proud of both Julia and Alice; they are delightfully hard working girls who show real resilience in the face of adversity. The fact that Julia dances to such a high standard despite her scoliosis , is an extra sparkle to their already shining stars.