A-Level Results Day 2023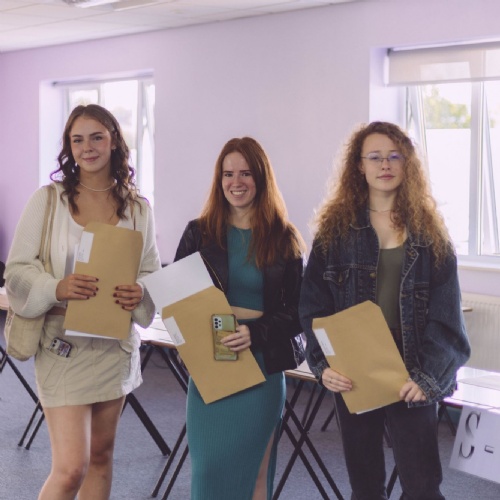 HILBRE HIGH SCHOOL A Level and Vocational Results 2023
We would like to congratulate all of our students who received their Level 3 results today, both in academic and vocational qualifications. These are demanding qualifications and require skill and application and we are proud of what our students have achieved.
Mr Mark Bellamy, Headteacher says, "I am delighted with the achievements of our Sixth Form students; they have achieved terrific results. It is a reflection of the academic rigour and dedicated hard-work we see from our students, every day, at Hilbre High. I am particularly pleased to see so many of our students now able to go on to their chosen destinations, knowing with confidence that they have achieved their best at Hilbre High! I wish all Hilbre students the very best and thank them for their invaluable contribution to our school community."
This has been a difficult time for students as the grading system has been adjusted in the wake of the pandemic and as a cohort have experienced the disruption from that time. We are even more proud of how these students have performed against this backdrop.
We would like to take this opportunity to congratulate, the school's ten best performing students, achieving excellent passes in at least three subjects, Joseph Rooney, Sam Eyres, Hannah Newell, Ellis Killick, Alice Griffin, Maisie Luscombe, Ingrid Aland, Ellie Thomas, Kyla Kemp and Isobel Ellson.
Any queries regarding this release may be directed to Mrs D Fegan, PA to Headteacher, Hilbre High School Humanities College – 0151 625 5996 schooloffice@hilbre.wirral.sch.uk