GCSE Results Day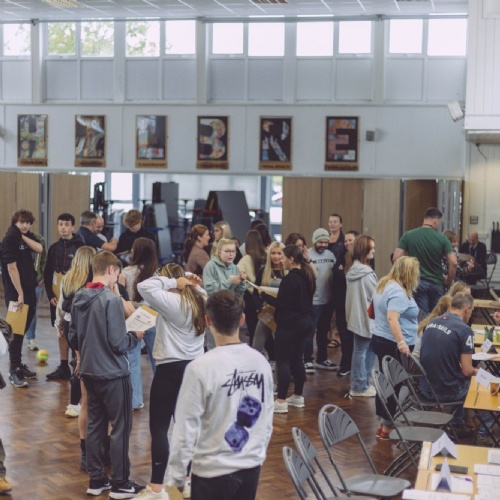 GCSE Press Release: Hilbre High School 2023
Hilbre High School is delighted with the success of its Year 11 students, as today, they receive the grades for their GCSEs and vocational subjects. Each year, Hilbre High School's results go from strength to strength, with this year proving to continue the trend.
Headteacher, Mark Bellamy says, 'From the moment our cohort of Year 11 students began their examinations, we knew they were destined for great success. The way in which they committed to their studies and remained focused throughout the exam season is commendable and we are all delighted that their dedicated approach to learning has paid great dividends. As always, my thanks goes out to the students themselves and our team of teachers and all support staff, who have helped them achieve their best. As we all know, this cohort of students has not always had it easy, with various interruptions to their studies throughout their school-life, making their terrific achievement ever more commendable. A huge congratulations and well done to all involved.'
Hilbre High would like to give a special mention to the following students for their overall achievement: Daniel Barlow, Tyler Tilston, James McIver, Freya Benson and Hayden Parker. Hilbre also congratulates Shannon Cusdin, Sam Bird, Kimberly Beaumont, Matthew Graley and Jayachrist Mahendran for the excellent progress they have made in their time at Hilbre High School.