Years 10-13 Careers and Enterprise Evening (Thursday 16th November-3.30pm - 7.00pm)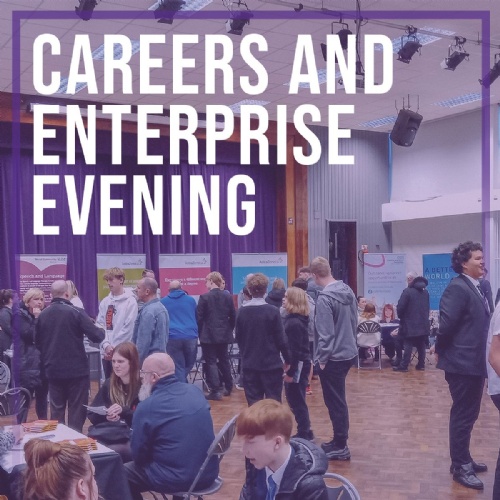 We're excited to share that our Careers and Enterprise Evening is just around the corner and it's specifically designed for students in Year 10-13 and their parents/wards. Join us on Thursday 16th November, from 3:30 pm to 7:00 pm. You'll have the chance to connect with a variety of employers, educational institutions, and training providers, all eager to discuss their careers and the different pathways available. This event offers a perfect opportunity for our students to ask questions and gather insights that can help shape their future educational and career plans.
Visitors are welcome to drop in at any point within the allocated time frame. You don't need to arrive precisely at 3:30 pm or stay until 7:00 pm. Feel free to come at a time that's convenient for you between 3:30 pm and 7:00 pm.
So, if you're in Year 10-13, or if you're a parent/ward, don't miss out on this fantastic evening! We're looking forward to your participation.

If you'd like to attend and want to skip the queues on arrival, we recommend pre-registering. To do so, simply scan the QR code attached to this message. Pre-registration will help fast track your entry and ensure a smoother experience at the event.