Press Release 2017 A level Exam Results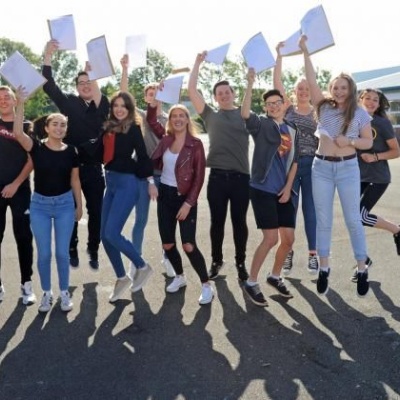 Press Release 2017: A level Exam Results
We are delighted that the hard work and dedication of our students has enabled them to make excellent progress in both academic and vocational courses.
We are proud of all of our students' achievements and whilst we can't single everyone out, we would like to congratulate Jaz Farnworth who achieved B D*D*D* and will be studying Psychology, Rachael Quaile BBBD*D* who will be going to the University of Liverpool to study Radiography, Will Murphy BBC who is also going to Liverpool to study Avionics, Katie Storrie BD*D* going to Liverpool Hope to study Early Years Education.
These results continue to show an improvement in not only the progress but the achievement of all of our students and we are delighted with each success. We are overwhelmed with the support given by staff and parents to all students and would like to thank you all.
| | | |
| --- | --- | --- |
| Adam Charo | Edge Hill | Computer Science |
| Josh Curran | UCLAN | Journalism |
| Scott Dawson | Liverpool JMU | Engineering |
| Louis Elliott | Liverpool JMU | Real Estate |
| Daniel Goldston | Liverpool JMU | Computer Security |
| Sabry Hadfi | Liverpool JMU | Engineering |
| Sam Hughes | Liverpool JMU | Sport & Development |
| Ben Ikin | Liverpool JMU | Business |
| Harry Jones | Liverpool JMU | Sport Journalism |
| Tom Keight | Heriot Watt | Psychology |
| Mariana Lopes | Manchester Metropolitan | Psychology |
| Megan Malcolm | Wirral Met | Fine Art |
| Rachel Quaile | Liverpool | Radiotherapy |
| Lucy Roberts | York St John | English Language |
| Megan Sinclair | York St John | Psychology |
| Jake Stanley | Northampton | Paramedic |
| Isla Thompson | Sheffield | Film Studies |
| Abigail Todd | Sheffield | Paramedic |
| Olivia Williams | Chester | Graphic Design |
| Owen Williams | Liverpool JMU | Psychology |
| Daniel Wright | Edge Hill | Biology |
| Scott Lynch | Derby | Geology |