School Production 2019 - LEGALLY BLONDE - TICKETS on Sale - £6.00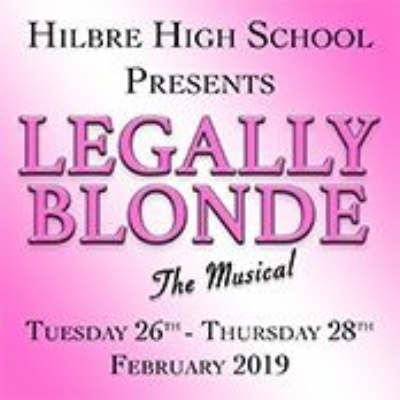 Legally Blonde tickets are now on sale
Tickets for our upcoming whole school production of 'Legally Blonde' are now on sale. Based on the adored movie, Legally Blonde, the musical stays true to form with a peppy score and playful book. This musical is ridiculously enjoyable from start to finish.
The production is running from Tuesday 26th February - Thursday 28th February 2019.
Tickets are £6 each and the production starts at 7.00pm.
You can download the ticket order form here
As always, we are expecting demand to be high so please return the reply slip, along with payment, in an envelope with your child/ward's name and form written on, to the Finance Office ASAP. Your child/ward will then be issued with the correct tickets to bring home