Terrific A-Level Results for Hilbre High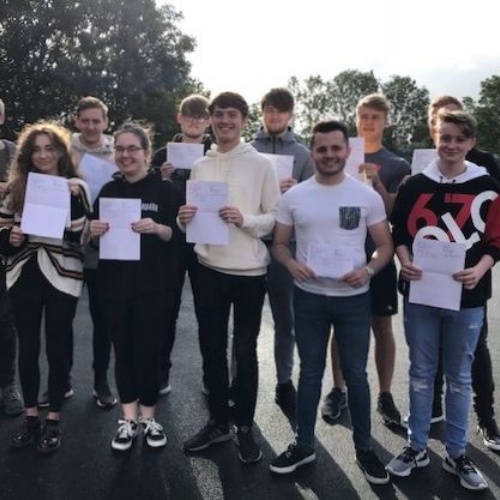 Congratulations to all our post-16 students receiving their A-Level results this summer.
Mr Bellamy says, "I am delighted with the achievements of our Sixth Form students. They have achieved an excellent set of results and we would particularly like to congratulate the many who have achieved three A* to C grades. It is a testimony to the academic rigour we see at Hilbre High and the determination of our young people to work hard and succeed. Our students, their teachers and indeed, all staff at Hilbre High School work tirelessly to ensure these results reflect their endless effort and dedication. It is thrilling to see our Sixth Formers so happy in the knowledge they have done well and are able to go on to successful futures, which in many cases are the university destinations of their choice. I wish them all the very best."
This year, the school's best performing students are Josh McBeth, Thomas Stanley, Nico Garcia-Ceinos, Louis Norton, Alex Dean, Michael Murray, Madison Sait and Lauren Birks.
Of course, Hilbre's Sixth Form remains a popular choice for students with these results showing why. There is a broad range of subjects on offer spanning academic, vocational and technical courses in a curriculum clearly targeted to suit the wide scope of student interest.