Hilbre Pledges
Honour, Initiative, Leadership, Boldness, Resilience and Endeavour

Within Hilbre High School, as well as providing an inclusive academic curriculum with excellent learning opportunities, we want our students to develop as human beings, so they are equipped to make positive contributions to our society and participate as well-rounded citizens.
At Hilbre, we recognise the value of an enriched curriculum, broad extra-curricular choice and varied cultural experiences. Exposure to all these factors will help cultivate successful young individuals with the character and skills to make a positive impact both on themselves and the community around them.
To ensure that students receive high quality enrichment and cultural experiences throughout their educational life at Hilbre, we have created our HILBRE pledges.
Each pledge represents a HILBRE standard which signifies Honour, Initiative, Leadership, Boldness, Resilience and Endeavour. To view our Hilbre Pledges, please click here: Hilbre Pledges
Over each key stage, students are expected to complete at least four elements of each HILBRE standard.
Evidence of each pledge achieved is recorded and documented in each student's personal development folder.
During this challenging time of COVID-19 restrictions, Hilbre recognises that a full launch of all these Pledges is not possible. During this time when the students are not able to enjoy all the freedoms of the past, we have mindfully launched the Boldness Pledge activities. These pledges are designed to allow the students to attempt activities within the present guidance. At the beginning of the lockdown students received a letter outlining wellbeing activity suggestions that can be incorporated into the Boldness Pledges activities. A copy of the wellbeing letter can be viewed by clicking here.
Boldness Pledges:
Please click on the link here to view our Boldness Pledges:
Examples of student work we have received that meets the Boldness Pledges: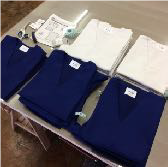 Poppy Gordon in Year 9 hasd been making scrubs for the NHS, achieving Boldness Pledge 10 - 'Undertaking an activity that is for the benefit of others.'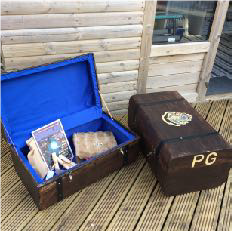 Poppy has also produced a piece of work she feels passionate about. In so doing, she has achieved Boldness Pledge 3.
Below is a picture of work completed by Ellie Parkin, Year 12 undertaken during a live 'Webinar' at the Freud Museum: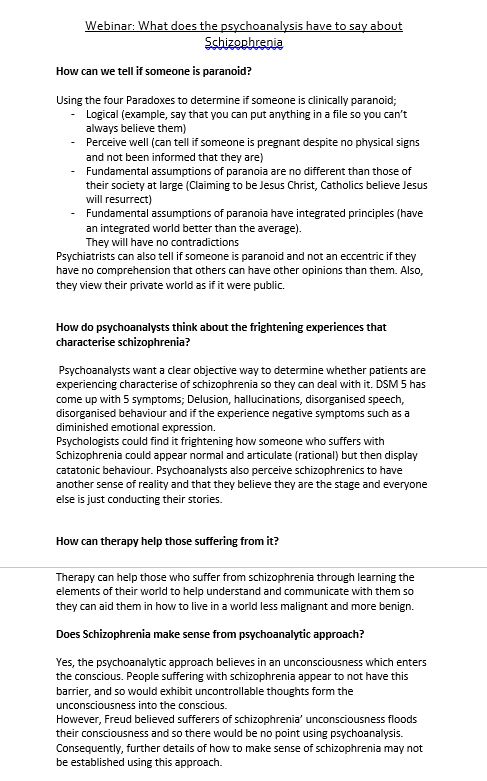 Below is work sent to us by George Parker, Year 8: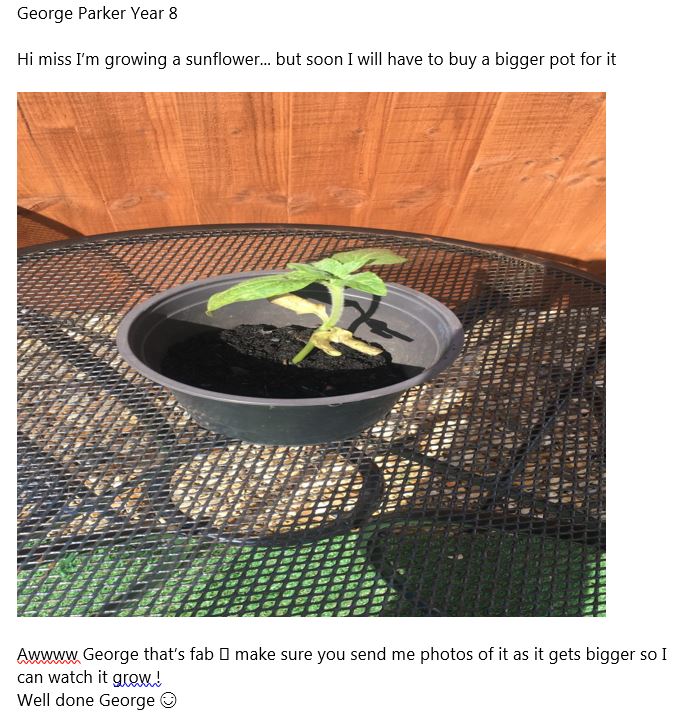 Below is work by Zara Walsh. Year 12, who improved her essay score from an E to a B by following feedback.