International Partnerships
International Community
At Hilbre, we are fully committed to raising global awareness and developing learners as global citizens of the twenty-first century. Over recent years, we have developed a strong AfriTwin partnership with schools in Africa, particularly Steenberg High School in Steenberg, Cape Town, South Africa.
Thank you to Steenberg High School for sending us their short film, focussed on improving their school environment. The film was produced as part of a joint Connecting Classrooms project between Hilbre, Steenberg High School in South Africa and Mzinyathini High School in Zimbabwe. After visiting Hilbre and seeing our Big Clean Up campaign, Miss Tarryn Loxton of Steenberg High worked with her students to produce the video, which you can see below:
Here is our video giving birthday wishes to Steenberg. Produced for our great friends at Steenberg High School in 2016 to help celebrate the school's fiftieth anniversary.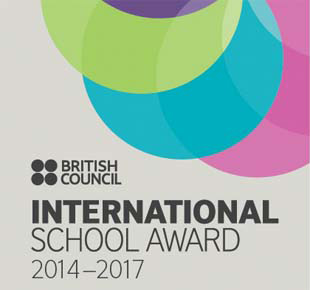 International Student Charter
The International Student Charter was developed annually from 2008 to 2014.
Begun in March 2008, Hilbre High School Student Councillors initially worked with Student Councillors from three of our partner primary schools - Black Horse Hill Junior School; Hoylake Holy Trinity Primary School and Great Meols Primary School to focus upon key international issues and, through collaboration, produce an International Student Charter. We filmed the students involved stating the pledges in the Charter.
Since 2008, the Charter has been developed annually. Each time Hilbre has been visited by students and staff from Steenberg High School in Cape Town, the Charter has been reviewed and new pledges have been added.
With each new pledge to the Charter, we film the people involved in its production, speaking the new additions to the Charter. You will see how it has grown over the years.
The latest addition to the Charter was produced in 2014 through collaboration with visiting teachers from Steenberg High School, South Africa and Mzinyathini High School, Zimbabwe.
We hope to see our Charter continue to grow and, most importantly, we look to respect our International Student Charter and grow as global citizens, to ensure we do all in our power to help our world to meet the pledges outlined in the Charter.
Please watch our Global Awareness poem, produced during Humanities Week as a reflection of the relationship between Hilbre and our partner schools in South Africa and Zimbabwe: