Resources and Information
Everyone has an important role to play to help children, young people and their families thrive, including children and young people themselves, their families and friends, schools and other agencies.
This page contains information about self-help resources, community services, when to refer to CAMHS (children and adolescent mental health services), when to contact the Early Help Team and what to do if you are concerned about immediate risk or harm.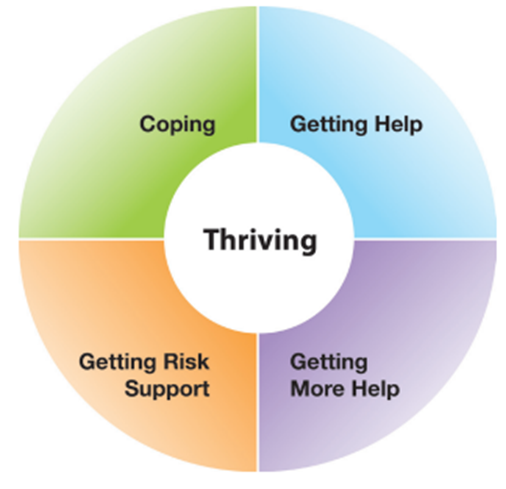 Coping
There are ways to develop coping strategies through self-help resources for children, young people and families.
Getting Help
Sometimes some additional support is required. On the Wirral there are a number of agencies who can offer support and counselling.
Getting Risk Support
What to do if there is an immediate risk to self or others.
Getting More Help
Sometimes difficulties might require more intensive support, which may include specialist services or Team Around the family.